Butt Rockin' Folk-a-Billy Blues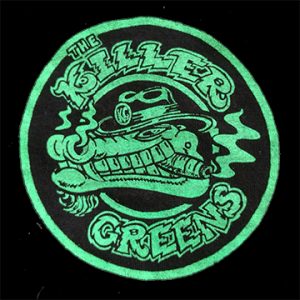 David Karl Roberts and Haakon Kallweit
Duo and Band
1993-1997 Butt Rockin' Folk-a-Billy Blues
Sunshine Song – Killer Greens on YouTube
Yer Man – Killer Greens on YouTube
Little Fences – Killer Greens on YouTube
One Smile – Killer Greens on YouTube
From The Fires Below – Killer Greens on YouTube

The Killer Greens – David Karl Roberts and Haakon Kallweit – we released various cassette albums and EP's and also were featured on the MUB Unplugged Basement Tapes CD(1995), produced by then UNH student and now Grammy Award winning Mark Johnson (founder of Playing For Change) with jam bands like Percy Hill, Groove Child, Snapping Gomez, Kristin Mueller and other seacoast NH bands.
There is a lost studio album, that was recorded at the Reverend Jay Hardy's studio, that still sits in the vault. Someday I hope it sees the light of day and that I can digitize the tracks and release it, so it is out there for the world to hear. We pretty much rocked the genre of Americana.
We toured constantly for a number of years around New England and the East Coast, doing around 250 shows a year, from Maine to the Carolinas, headlining, opening for national acts like Jorma Kaukonen, New Riders of the Purple Sage, Aquarium Rescue Unit and countless regional bands, playing festivals, brew pubs and anywhere else where people liked to shake their butts. Guitars, Mandolin, National Steel and soaring Vocal Harmonies.
Picture a sound somewhere between the DuPont Brothers, Ghosts of Paul Revere and Muddy Ruckus. We were at the forefront of the Americana bands of our time but like a lot of bands, the road took it's toll, and we ultimately blew apart.
Oh the stories…
Like the time our part time drummer Fuzzy head butted the cop car door with the cop sitting in it…
Good times….