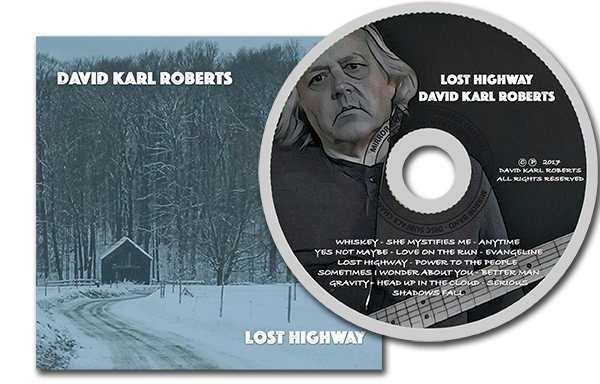 Digital Downloads and CD's on CD Baby
Lost Highway – David Karl Roberts – A collection of 14 songs recorded July 2016-September 2017.
Combine an Americana Troubadour with a cocktail of Soulful Melodies, Swampy Blue Notes and Outlaw
Folk and serve it up with a side dish of Indie Grooves and you get David Karl Roberts, a songwriter
who creates a blend of Whiskey Soaked Americana.
DKR has been an opening act for national touring artists and has performed a clubs, festivals and colleges throughout New England and the East Coast of the U.S. as a singer/songwriter/solo performer and with the bands, Love Cactus, The Killer Greens and Crazy Moonbeam.
NEWS
Maine Songwriter Breathes New Life Into Longfellow Epic & Lost Film Classic
October 7, 2017 – Story by Troy Bennett for the Bangor Daily News
GIG CALENDAR
BOOKING AND INFORMATION:
Moonbeam Productions, P.O.Box 17891, Portland, ME 04112
207-741-2006
CRITICS CORNER
David Karl Roberts revives the big sky, mountains, and forest….Roberts has a knack for crafting songs that spring out as if they were already 50 years old. His tunes have an organic, familiar feel…..he tells the story, but his guitar ultimately sets the mood."
Jared O'Connor -Portsmouth Herald- Spotlight , Portsmouth, NH
"Roberts knows how to write and deliver a song. He's comfortable onstage and in the studio, and you can trust pretty much anything with his name on it"
Bennie Green-FACE magazine, Portland, ME
DISCOGRAPHY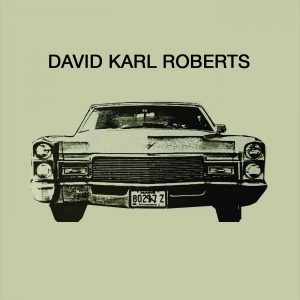 January 2017 – 20th Anniversary Reissue of "CADILLAC"
Listen for FREE or Purchase at CD Baby (CD or Digital Download)

Ballad of a Three Legged Dog
Like a Bird Upon a Wire
Originally released in 1997, this collection of Americana, features musicians from DKR's previous bands and other local Portland Maine area Americana legends. 8 songs. No More Alibis, Ballad of a Three Legged Dog, Arkansas, Like A Bird Upon A Wire, Nothing But The Blues, Take Your Time, Southern Lady, Driving Rain
Carter Logan (Jerks of Grass) -banjo
Pip Walter (The Piners ) – Violin
Haakon Kallweit (Killer Greens/Piners) – guitar
Joe Bloom (Joe Bloom, Gunther Brown, Crazy Moonbeam) – harmonica
Kevin O'Reilly (Love Cactus) – Bass
Brian Houran (Crazy Moonbeam, Love Cactus, Killer Greens) – percussion
Follow on Spotify

The Killer Greens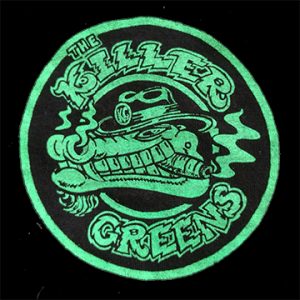 1993-1997 Butt Rockin' Folk-a-Billy Blues
David Karl Roberts and Haakon Kallweit – we released various cassette albums and EP's and also were featured on the MUB Unplugged Basement Tapes CD(1995), produced by then UNH student and now Grammy Award winning Mark Johnson (founder of Playing For Change) with jam bands like Percy Hill, Groove Child, Snapping Gomez, Kristin Mueller and other seacoast NH bands.
There is a lost studio album, that was recorded at the Reverend Jay Hardy's studio, that still sits in the vault. The songs are recorded on a medium not often used these days, but I promise to have the tracks digitized, soon as I find a couple of decks that are running,and release it, so it is out there for the world to hear.
We toured constantly for a number of years around New England and the East Coast, doing around 250 shows a year, from Maine to the Carolinas, headlining, opening for national acts like Jorma Kaukonen, New Riders of the Purple Sage, Aquarium Rescue Unit and countless regional bands, playing festivals, brew pubs and anywhere else where people liked to shake their butts. Guitars, Mandolin, National Steel and soaring Vocal Harmonies.
Picture a sound somewhere between the DuPont Brothers, Ghosts of Paul Revere and Muddy Ruckus. We were at the forefront of the Americana bands of our time but like a lot of bands, the road took it's toll, and we ultimately blew apart.
Oh the stories…
Like the time our part time drummer Fuzzy head butted the cop car door with the cop sitting in it…
Good times….
This will get you to some YouTube video
1992 – Love Cactus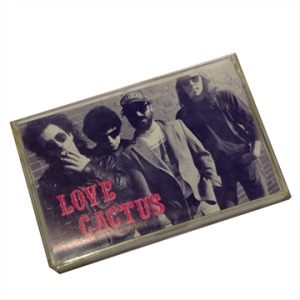 Before there was the term Americana there was Country-Punk-Funk-Groove-Jam-Blues. No one had a name for it yet, but Roots Rock just didn't cover it all. Love Cactus played legendary clubs like The Rat and Bunratty's in Boston, Raoul's and the Tree Cafe in Portland, The Stone Church in NH and the showcase original music clubs and colleges throughout Maine and New England – we could thrash and burn, funk it up and minutes later turn out super sweet country blues licks. Cutting edge before the cutting edge happened. Songwriters DKR and Kevin O'Reilly.
DKR – guitar, vocals
Kevin O'Reilly – Bass, vocals
F.Bart Joy – Lead Guitar
Brian Houran-drums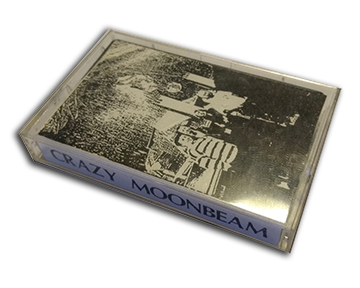 The Legendary Crazy Moonbeam
We used to pump out cassette releases in small batches. Where did they all go ? Found one in a used cassette bin at Enterprise Records in Portland Maine a few years ago. But quite honestly, this was the stepping stone for many Portland musicians.
The nucleus since the beginning of time was DKR and Brian Houran (percussion).We had a weekly gig (for the rest of our lives went the running joke) at the legendary original Geno's on Brown Street  and went from there to immediately playing music festivals, showcase clubs and colleges.We bridged acoustic punk and psychedelia folk with swamp blues,  jazz, rock and country.
There was a constantly evolving cast of characters for years which included luminary area musicians such as Bart Joy (Gamma Goochies), Dan Knight (Trout Brothers), Joe Bloom (Gunther Brown), Norma Troy (a.k.a. Avin Loki Baird/ Big House), Kris Eckhardt (King Memphis), George Gordon (Bebe Buell and the B-Sides), Ralph Rausch (The Blackouts) and other players, too numerous to remember all the names.
People would sit in and we would do extended jams. We bridged acoustic and electric styles. Punks loved us. Deadheads loved us. We would smoke pot with everyone in the back room until the haze floated onto the stage. Geno (RIP) would feed us free Rolling Rocks until we couldn't stand. Thank you to his son, JR, for continuing the musical tradition of Geno's on Congress Street.
YOU TUBE
Power to the People – YouTube Video
Download the song Power to the People on Fist Fulla Hits Volume 3 
Greyhound Christmas